LIVING JOURNAL LIVE WEBINAR BOOK CLUB from DEC 21ST, 1-2PM PST, VIDEO NOW ONLINE WITH Daniel Siegel MD
To Access the Full Video, Please sign in and go to the Living Journal Page.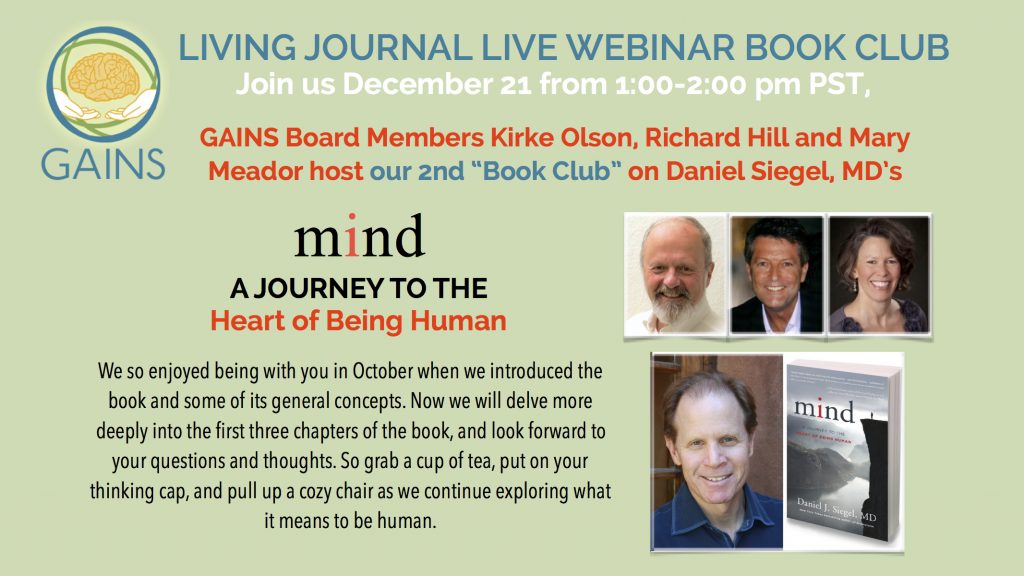 Join DANIEL SIEGEL MD and Mary Meador, Kirke Olson and Richard Hill on December 21 from 1:00-2:00 pm PST for our second "book club" on Dan Siegel's new book, Mind: A Journey to the Heart of Being Human. We so enjoyed being with you in October when we introduced the book and some of its general concepts. Now we will delve more deeply into the first three chapters of the book, and look forward to your questions and thoughts. So grab a cup of tea, put on your thinking cap, and pull up a cozy chair as we continue exploring what it means to be human.