GAINS-Member Exclusive Event: The Divided-Brain Screening & Discussion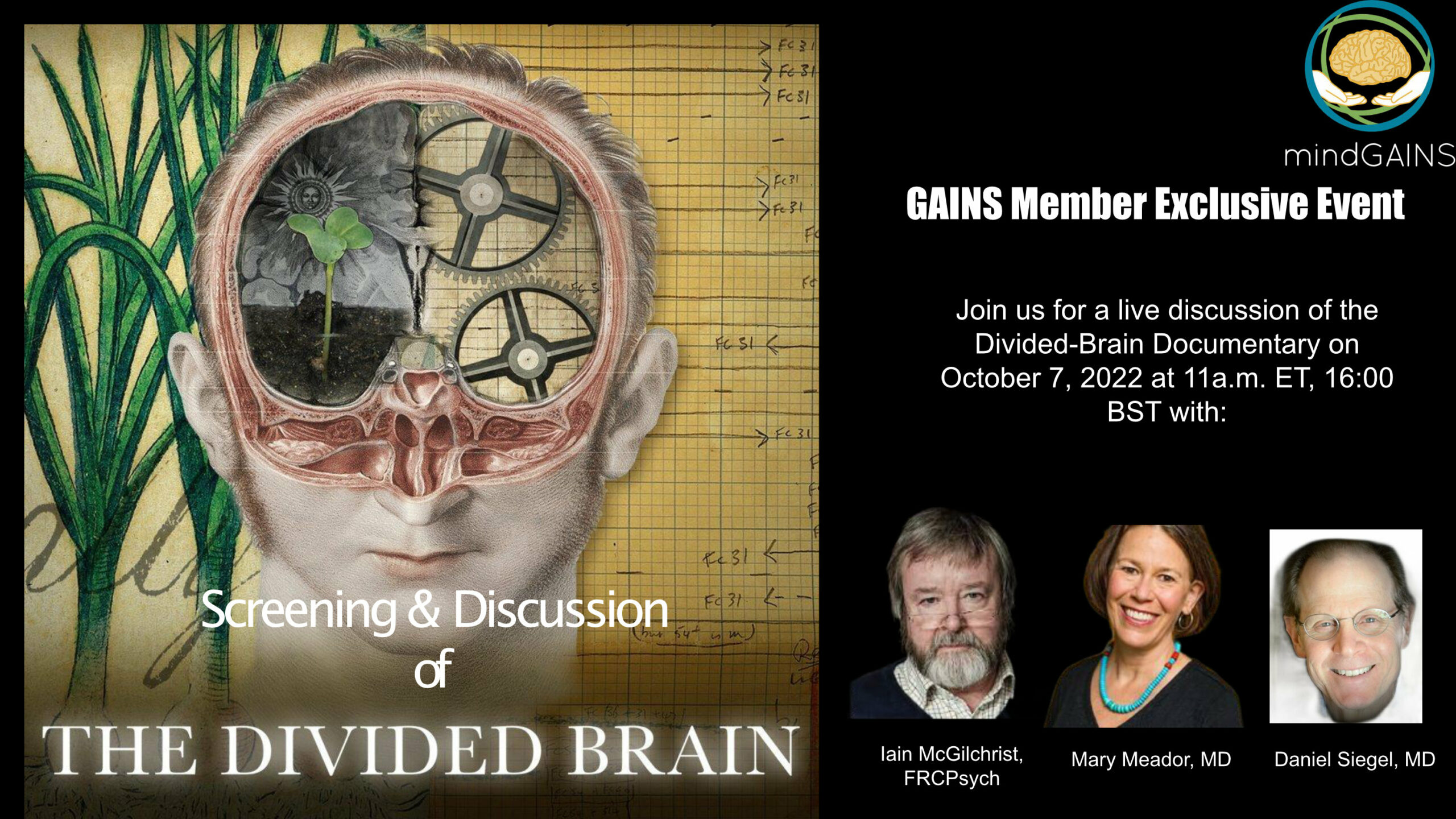 What?
Screening of the 2018 documentary The Divided Brain + A Discussion of the Documentary
When?
Screening: From October 6 through October 8, 2022 Live Discussion: October 7, 2022 at 11a.m. eastern Time, 16:00 BST; 17:00 CET (here is a time converter)
Who?
Discussion Panel: Iain McGilChrist; Dan Siegel, MD; Mary Meador, MD Host: Lauren Culp, GAINS Board member
How?
A link to the movie will be sent to members. The link will be valid for 72h and sent on Thursday, October 6, 2022. A link to the live discussion will be sent ahead of time and a reminder will be sent on October 7, 2022.
How long?
The movie lasts 1h18min and the discussion will last 90min
Is it free?
For members, yes! Although our suggested donation is $10.