Playfulness IS the Therapy
When feeling stressed, uncertain, or afraid, our brain works hard to protect us by reaching for tools and techniques to use in the therapy room.  We can honor our fear and then rest into the truth that presence is the most powerful intervention and playfulness IS the therapy.  Playfulness doesn't need games or props or toys or even for us to be in the same room together!  Playfulness is experienced and shared through the resonance we co-create, even in tele-mental health therapy (and tele-play therapy!).  Join Bonnie Badenoch and Robyn Gobbel, along with the GAINS co-hosts as we explore the benefits of playfulness for our physical and mental health, as well as how to cultivate the spirit of playfulness in person and through a screen with clients of all ages.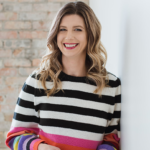 Robyn Gobbel, LCSW, LMSW, RPT-S loves providing support and education to the helpers, healers, and educators who dedicate their hearts to children and families.  Robyn is a dedicated student of IPNB, having the delightful good fortune to study extensively with Bonnie Badenoch.  She is lucky enough to be an instructor with the Foundations of IPNB Certificate program offered through Portland Community College- which taught her that presence and resonance can be shared through the world-wide-web.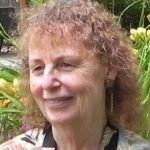 Bonnie Badenoch, PhD, LMFT writes books, mentors fellow therapists, and delights in offering immersion trainings (with Jo Hadlock-King) for those interested in embodying IPNB. Her mentors include Dan Siegel, Stephen Porges, and Iain McGilchrist whose work has taught her that warm nonjudgmental presence coupled with wisdom about our relational brains is a powerful healing foundation for us and our clients.