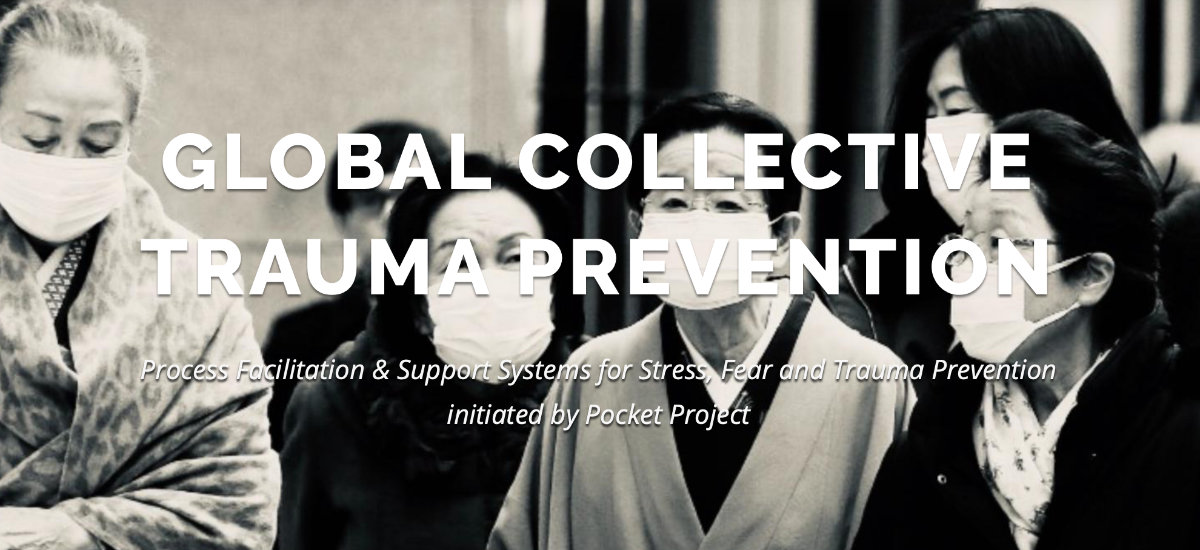 Thomas Hübl – The Pocket Project
The world is facing a global crisis that brings about a re-awakening of individual and collective trauma layers in the form of higher stress levels, fear, panic, detachment, numbness and isolation. We want to help prevent a dangerous downward spiral of rising collective fear and panic in society. Trauma often creates new trauma.
The Pocket Project is committed to the integration and healing of collective trauma as well as its prevention. Its founders Thomas Hübl and Yehudit Sasportas started the initiative based on voluntary engagement to support the society. In the current situation many of the Pocket Project team members, as well as closely affiliated therapists, coaches and facilitators will offer public support as well as support specifically for healthcare systems. The core team of this project studied Inner Science, Transparent Communication and Collective Trauma Integration in the Academy of Inner Science, founded by Thomas Hübl.
We offer free zoom calls for integrating heightened stress, fear, and important processes that arise from the massive changes in our lives. Some of these calls will have special topics (e.g. families, economic stress, dealing with isolation, etc.). We invite everyone who is willing to share and participate with an open heart to contribute and also to be a witness to other people's processes.
"Sharing our inner vulnerabilities within a safe, trustworthy and professional group setting is a key element of a very powerful support for the individual, as well as the collective to cope with and integrate potentially traumatizing situations." – Thomas Hübl