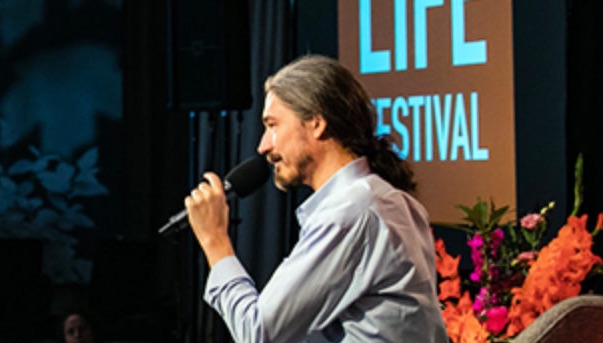 Celebrate Life Festival 2020 with Thomas Hübl
Venue: Omega Institute near New York City
One of the most popular and dynamic consciousness events in Europe, The Celebrate Life Festival will be held in the United States for only the second time in its 17-year history.
This year, we'll explore our roots – from the genealogy of where we come from to the deep-seated trauma and emotional resonance of our ancestral history – opening up new possibilities for our future.
"Knowing where you're coming from has an effect on where your life is going. Looking into the past is like opening your way forward." – Thomas Hübl
This 5-day immersive experience combines spiritual practice with engaging talks, musical performances, guided movement and meditation, plus interactive group practices for collective restoration and community building.
The Festival is a powerful vessel for personal and cultural transformation. Join with kindred spirits from across the globe to invite new possibilities for growth and evolution.