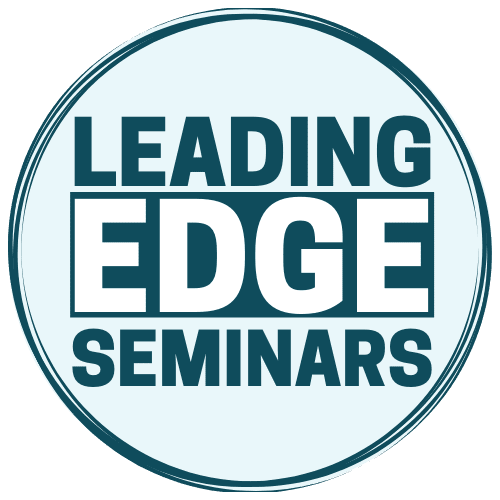 11/04 & 07/2022: AEDP: The Process of Change and Its Spirit in Practice
AEDP: The Process of Change and Its Spirit in Practice
AEDP (Accelerated Experiential Dynamic Psychotherapy) is an integrative transformational therapy model that uses relational work, experiential techniques and a focus on change and healing, in order to alleviate emotional suffering and promote resilience and flourishing. Drawing upon research in neuroplasticity, affective neuroscience, developmental research into caregiver infant interaction, Darwinian emotion theory and transformational studies, AEDP navigates the complex interactions between positive and negative emotions towards psychological growth and adaptation.
Presented by: Diana Fosha, PhD, through Leading Edge Seminars
Email address: emily@leadingedgeseminars.org
Event web site: https://leadingedgeseminars.org/event/aedp-the-process-of-change-and-its-spirit-in-practice/
Location:  online
Session dates: Friday, 04 November 2022 and Monday, 07 November 2022
Session times: 1:00 pm-4:15 pm (this webinar will be recorded and archived. All registrants will be given unlimited access to the recording for a full year after the live broadcast dates)
Time zone: ET
Target audience: 
This training is aimed at all mental health professionals including:
Marriage and Family Therapists
Clinical and Counselling Psychologists
Psychiatric Social Workers
Pastoral Counsellors
Psychotherapists
Psychiatrists
Physicians
Nurse Practitioners
Occupational Therapists
Counsellors
Graduate Students in Accredited Programs in the Above Fields
case managers
licensed professional counsellors
all other professionals who would like to develop, update or expand their skills and knowledge in mental health practices
Course credit hours: 
This training offers 6 hours of direct contact (not counting breaks or lunch). It is the participant's responsibility to check with their individual state boards/regulatory body to verify CE requirements for their license to practice.
For Live Broadcast Attendees
Webinar attendance by participants is automatically tracked, documented and archived for future reference. Upon confirming you have attended 100% of the webinar and upon completion of a course evaluation, you will be issued a certificate of participation (see below).
For Attendees of On Demand/Recorded Version
If you cannot verify 100% attendance of the Live Broadcast or if you are watching the On Demand/recorded version of this webinar, you will need to complete a Post-Webinar Quiz with a pass of at least 80% in order to verify your attendance.
For US Participants
Instructions on how obtaining your Certificate of Attendance will be distributed either upon completion of the Live Broadcast or after participants pass the Post-Webinar Quiz following the On Demand recorded version of the webinar.
For more general info about CEs for US Participants, please see https://leadingedgeseminars.org/united-states-continuing-education/.
For Canadian and International participants
Upon fulfillment of the above requirements, Canadian and international participants will be issued a Certificate of Participation which features:
Name of Participant
Title of Training
Name of Presenter plus their credentials
Number of hours of training
Date of training
Confirmation that you have passed a quiz with at least 80% grade to verify your attendance
Please check carefully with your regulating body/organization that this certificate is sufficient proof for you to claim CEUs.
For general information about Continuing Education for Canadians and International participants, please see https://leadingedgeseminars.org/canadian-and-international-continuing-education/
Price:  CAD $259.00/USD $205.00
Course description: 
In the last few years, AEDP has grown exponentially. Why? What chord does AEDP strike in people? And what is it that resonates with therapists worldwide?
Diana Fosha, the founder of AEDP, believes the answer lies not only in AEDP's theory and specific modes of intervention, but also fundamentally within AEDP's ethos and value—or its spirit. It is about the quest that animates each session to (i) bring forth healing within each person; (ii) undo aloneness; (iii) transform emotional suffering; and (iv) sow the seeds of flourishing.
This workshop will explore how AEDP uses interventions and practices like transformance detection, dyadic affect regulation, experiential work with relational experience, and processing emotions to a corrective emotional and/or relational experience. In addition, participants will learn how to use AEDP's metatherapeutic processing—a systematic methodology to help clients flourish during and after sessions. We will even track change over time using videotaped recordings of AEDP therapy sessions with a 19-year-old client who experienced significant big T and relational trauma. Through witnessing a complete 6-session therapy, participants will be able to grasp both the spirit of AEDP, its methods, and how AEDP promotes change while also deepening their learning of the AEDP model.
Learning objectives:  
At the conclusion of this workshop, attendees will be better able to —
Define transformance and how it relates to positive neuroplasticity
Demonstrate an AEDP therapist stance: welcome, affirm, validate, orient
Construct safety and undo aloneness
Apply moment-to-moment tracking to clinical practice
Construct dyadic safety and connection
Build and rebuild a secure attachment
Integrate healing and transformance from the get-go
Classify different aspects within the Triangle of Experience, including both verbal and somatic processes, to optimize attunement and accelerate the healing process
Relate the experience of emotional experience: processing emotions to completion
Analyze the 4 State Transformational Process: Working with relational trauma in a first session
Integrate Meta-therapeutic processing and transformational processes
Format: two 90-minute sessions broken by a 15-minute break