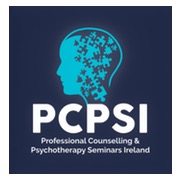 10/01-11/26/2022: The Heroic Intention of Addiction with Liam O Mahony
The Heroic Intention of Addiction with Liam O Mahony
Is it possible to view addiction as a heroic attempt to disconnect us from overwhelming implicit experiences and connect us with qualities that are essential to being alive? Join Liam O Mahony, CEO and founder of PCPSI, to discover a comprehensive insight into the relationship between developmental trauma (DT), addiction and polyvagal theory. Through this five part series, participants will gain a new appreciation of how we can harness these approaches to provide a compassionate and holistic approach to support recovery. Each webinar will build cumulatively on the last to provide attendees with the relevant information from cutting edge contemporary research in the fields of trauma, neuroscience and addiction studies. Liam O Mahony, with special guest Bonnie Badenoch PhD, will present this information in a practical and accessible way so that everyone can gain new tools to support those experiencing addiction and DT. We look forward to welcoming and working with you all.
Presented by: PCPSI (Professional Counseling & Psychotherapy Seminars Ireland) in association with Addiction Counsellors of Ireland and Irish Association for Counseling and Psychotherapy
Contact: https://pcpsi.ie
Email address: info@pcpsi.ie
Event web site: https://pcpsi.ie/event/the-heroic-intention-of-addiction-with-liam-o-mahony/2022-10-01/?utm_source=Website+Newsletter+Sign+Ups&utm_campaign=7be9ec0384-Liam+O+Mahony+2022+%7C+Email+2&utm_medium=email&utm_term=0_700ece595c-7be9ec0384-174759374&goal=0_700ece595c-7be9ec0384-174759374&mc_cid=7be9ec0384&mc_eid=c83fe3a3ea
Location: 5 part webinar series
Session dates: Saturdays, 01, 22, and 29 October; 19 and 26 November 2022
Session times: October dates 3:00 pm-6:00 pm (UTC+1:00); November dates 3:00 pm-6:00 pm (UTC+0:00)
Time zone: UTC+1, Irish Standard Time
Course credit hours: 15 CPD points/hours awarded for webinar series
Price: €125 for super early bird tickets
Course description: 
Though developmental trauma causes profound dysregulation to our nervous systems, bodies and minds, treatment providers have typically ignored the relationship between DT, the nervous system and addiction. Instead, traditional treatment modalities have favoured a focus on cognition and the 'thinking brain' to treat addiction and initiate change. In opposition to this traditional orthodoxy,  Liam O Mahony, with special guest Dr. Bonnie Badenoch, focuses on exploring the premise that addiction is better understood as a heroic (though ultimately unsuccessful) attempt to regulate dysregulated autonomic states that have their origin in DT.
Looking at addiction through the lens of DT has the distinct advantage of foregrounding our basic human need for connection, safety and well-being. This foregrounding allows us to examine addiction, in part, as a coping strategy aimed at regulation, without the person having the neurophysiological platforms and resources available to be sufficiently calm to co-regulate with others. While we all have the organic 'social software' for a more nuanced response to our need for safety through social engagement, we need the loving and attuned presence of another for this birthright to come online. Herein lies the problem of addiction and the potential to heal.
The webinar series will draw on theory and research from the related fields of attachment, addiction, neuroscience and trauma studies, to present a novel, integrated and immersive theory of addiction and developmental trauma.
Webinar 1: The map is not the territory: Addiction is a paradox. What appears to be the enemy is in fact a part of our personality that works valiantly on our behalf. Scorned by society, addictive parts refuse to listen and relentlessly stick to their task of bringing some degree of balance to the chaotic inner worlds of our people. The first webinar will explore what aspects of our personality get compromised by developmental trauma and how addiction is a heroic attempt to connect with qualities that are essential to being alive and living with vitality. We will introduce maps for understanding both DT and addiction and place both into a larger holistic understanding for working at the interface of these related human issues.
Webinar 2: The power of reflection: disorder and adaptation with Bonnie Badenoch, PhD: In Africa, particularly among the Zulu, people speak in a particular way when they meet each other. One says, "I see you" and the other says, "I am here." This is done slowly and with attention. There is a lot of wisdom in this practice. How we perceive one another matters because we call forth in other people what we see in them. In this webinar with special guest Bonnie Badenoch, we're going to consider our relationship with two ways of understanding people who are struggling with addiction. Are they being endlessly, creatively adaptive or do we see them as disordered – or something in between? We'll talk about the work of Bruce Alexander and some relational neuroscientists to gain clarity, and then have some experiences together to explore our relationship with these two ways of seeing.
Webinar 3: All parts are welcome: The third webinar will further explore other components of our holistic healing map while focusing on the philosophy of 'parts' work. Extreme parts of our personality understandably frighten others and ourselves. However, a shaming, disavowing and judging stance towards addictive parts serves to isolate them further, making them potentially dangerous to individuals and society. The third webinar will explore the correlation between extremity, emotional pain and present a framework for working with developmentally wounded parts of our personality that is safe and radically inclusive.
Webinar 4: Valiant attempts to down regulate states of profound dysregulation: Webinar four will present an overview of the Polyvagal theory, specifically how it supports us working at the interface of addiction and DT. We will explore the consequences of important neurophysiological platforms not integrating fully and use this knowledge to address the limitations of working from a psychological lens only. This series will advocate for a physiological approach to working with addiction, one inclusive of our body, nervous system and emotions. The clinical implications of a Polyvagal informed approach will be examined in detail.
Webinar 5: The nuances of recovery: Recovery from addiction is often equated with sobriety. However, such a viewpoint is often challenging for our people and inconsistent with the available research evidence. Attachment, trauma studies and relational neuroscience provide an alternative perspective, a map that is rich in compassion, inclusiveness and connection. Webinar 5 brings our series to a close and looks at the nuances of working with a developmental, relational and present moment oriented model. Crucially, we will explore why our empathetic presence is much more important than our competence in meeting our people where they are at. We will explore the concept of true presence and why it is central to healing implicit memory.
Learning objectives:  
On successful completion of this webinar the learner will be able to:
Outline and apply a comprehensive map for understanding the intrinsic relationship between developmental trauma and addiction.
Describe and analyse the relationship between developmental trauma and addiction, demonstrating how the link can potentially demystify addictive behaviour.
Understand how implicit memory is at the root of addictive behaviour.
Understand how the concept of inherent health supports us as we work at the interface of developmental trauma and addiction
Demonstrate the knowledge that the connection/disconnection process is at the heart of our treatment approach.
Apply the philosophy of 'protective parts' to the complexity of symptoms and strategies that our people present with
Critically analyse the futility of providing interventions that solely focus on symptom relief and demonstrate an awareness of addiction as a heroic, though unsuccessful, attempt to contain defensive autonomic reactions and to upregulate states of social engagement.
Understand the developmental and intersubjective nature of self agency and its relationship to addiction.
Differentiate between therapeutic interventions that bring healing and approaches that reinforce the often 'secret', isolating and distressing inner worlds of our people.
Describe the neurobiological process through which our unspoken inner world affects how our clients experience themselves.
Describe the potential effect on people when we view them as disordered.
Describe the potential effect on the relationship between us and our clients when we view others as disordered.
Describe the evidence offered by relational neuroscience suggesting that we are continuously adaptive.
Format: 3 hour, 5 part webinar series
The webinar series includes:
Five * three-hour long LIVE webinars
Five related resource papers
Slide decks from Liam O Mahony to accompany each webinar
Recording of the webinars ( available until 26/02/2023 )
A certificate with 15 CPD points/hours