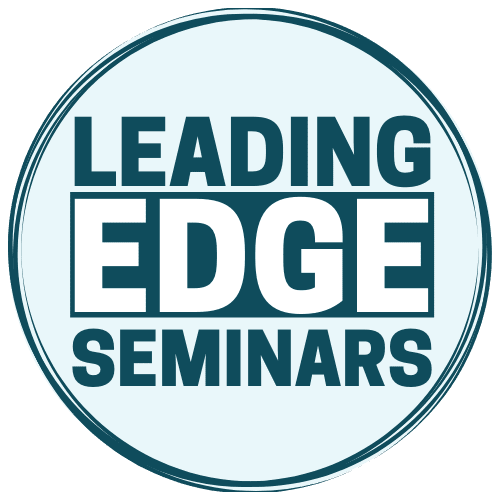 05/12-13/2022: Healing Attachment Wounds and Affect Dysregulation
Healing Attachment Wounds and Affect Dysregulation
Explore creative treatment strategies designed to help traumatized clients in this didactic and highly experiential training.
Presented by: Lisa Ferentz, through Leading Edge Seminars
Event web site: https://leadingedgeseminars.org/event/healing-attachment-wounds-and-affect-dysregulation-with-lisa-ferentz/#1597992347376-4089cc5f-7f8b6ff1-d2536fa3-465be7c0-5eeed8de-70c92cfd-b7eb20bc-df4e3264-a5da
Location: online webinar
Session dates: Thursday, May 12 and Friday, May 13, 2022
Session times: 10:00 am – 5:00 pm ET each day (This webinar will be recorded and archived. All registrants will be given unlimited access to the recording for a full year after the Live Broadcast date.)
Target audience: 
This training is aimed at all mental health professionals including:
Marriage and Family Therapists
Clinical and Counselling Psychologists
Psychiatric Social Workers
Pastoral Counsellors
Psychotherapists
Psychiatrists
Physicians
Nurse Practitioners
Occupational Therapists
Counsellors
Graduate Students in Accredited Programs in the Above Fields
case managers
licensed professional counsellors
all other professionals who would like to develop, update or expand their skills and knowledge in mental health practices
Course credit hours: This training offers 12.5 hours of direct contact (not counting breaks or lunch). It is the participant's responsibility to check with their individual state boards/regulatory body to verify CE requirements for their license to practice. For detailed information, see event web site.
Price: CAD $469/USD $373
Course description: 
In this didactic and highly experiential training on healing attachment wounds, we will explore the pivotal role that secure vs. disorganized family-of-origin attachment patterns have on a client's inabilities to self-soothe or regulate emotional states in childhood, adolescence, and adulthood.
We'll examine how children navigate the challenges of attaching to abusive, neglectful, or emotionally unavailable caretakers. You will also learn about the emotional and neurological price children pay due to attachment.
We will then identify and experience a wide range of creative treatment strategies for healing attachment that are designed to help traumatized clients develop and enhance affect regulation skills. We'll also delve into the power of integrating left and right brain hemispheres for deeper processing and healing.
These strategies for healing attachment wounds will help promote internal and external safety, greater attunement, grounding, containment, self-soothing, self-compassion, and emotional stabilization.
You will learn and practice a variety of techniques, including using mirror neurons, calming and activating breath work, somatic resourcing with movement, focusing, journaling and creative cognitive re-framing, using art therapeutically, and flashback-halting protocols.
We will also explore many of these strategies within the context of "parts work", using mapping and effective strategies to calm the "Inner Critic". This allows clients to access their wise, compassionate, and curious parts. Videos and many case examples will be processed, together with clients' artwork and journal entries.
Learning objectives:  
Upon completion of this course, the attendee will have learned to —
Describe the four attachment patterns that create either secure or traumatic experiences in a client's family of origin.
Explain the connection between disorganized attachment patterns and affect dysregulation in adolescents and adults.
Define the concepts of hypo-arousal and hyper-arousal and how they impact the window of tolerance.
Explain the cognitive process of "shifting the locus of control" as it pertains to the challenge of attaching to an abusive caretaker.
Explain the role that digital technology has in compromising secure attachment.
Differentiate between internal and external safety and describe strategies to enhance both in traumatized clients.
Implement at least two breathing exercises to de-escalate hyper-arousal and two breathing exercises to activate a hypo-aroused state.
Explain the concept of somatic resourcing and implement at least four strategies to enhance grounding and soothing.
Apply the step-by-step approach of the "Focusing" technique as a way to help clients somatically connect and "listen" to their bodies.
Explain why trauma is best metabolized through movement and not talk therapy alone.
Identify at least three protective functions of the "Inner Critic" and explain why it is often activated in response to expressive modalities.
Describe at least three benefits of journaling and implement at least two journal prompts to increase positive self-talk.
Explain and apply the concept of "remembered resource" as a means to increase self-compassion.
Describe and implement at least three art prompts that are designed to illustrate emotion, obstacles and supports and the externalization of parts.
Agenda: https://leadingedgeseminars.org/event/healing-attachment-wounds-and-affect-dysregulation-with-lisa-ferentz/#1597824765567-f0f54217-535a702d-c5d26ff1-d2536fa3-465be7c0-5eeed8de-70c92cfd-b7eb20bc-df4e3264-a5da