Dr. Jaak Panksepp (June 5, 1947 – April 18, 2017)
Dr. Jaak Panksepp (June 5, 1947 – April 18, 2017)
Recently, GAINS advisory board member and pioneering neuroscientist Jaak Panksepp passed away. GAINS joins with his family, friends, colleagues, and students in celebrating his life and his legacy of ground-breaking research and writing. Dr. Panksepp's work helped to create the field of affective neuroscience, and many of us in the interpersonal neurobiology community apply his ideas in therapy, education, and more, as they deepen our understanding of emotions and wellbeing.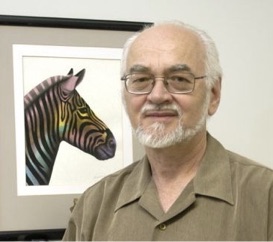 GAINS is grateful for the time we had with Dr. Panksepp on our Advisory Board. His gracious generosity, and his sparkling and kind manner, allowed him to share his brilliance so easily. Join us in extending deep sympathy to all who are honoring and grieving him. Learn more about his work by reading his book in the W.W. Norton Interpersonal Neurobiology series or watching his TedX talk.
You can read his obituary online here.
To honor Jaak Panksepp, take extra time for some SEEKING, PLAY, and CARE.